I'm trying to use the Xpath node (which I have used before with no problem) to parse some HTML content (again, which I have done before). So when I'm using the point and click interface I am seeing the following behavior:

I then select the next div tag and i get: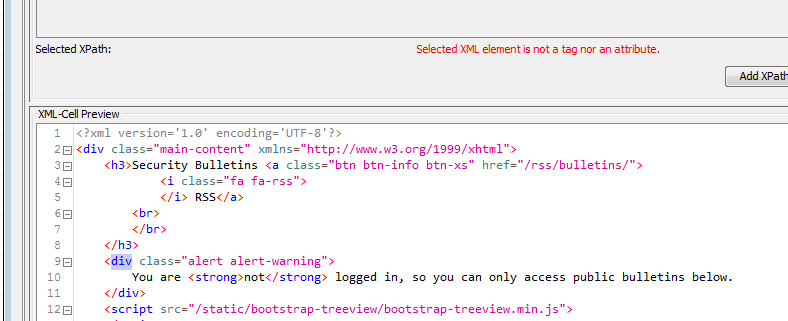 I cannot select any valid tags from that point on. Presumably something in the HTML document is upsetting the parser. Any idea what this might be?
I cannot change the source HTML so any ideas how to work around it?