Hi
I am trying to process some xml with XSLT.
I have tested the XSLT externally to Knime by writing the XML to a file and processing that file with the same XSLT using Saxon 6.5.5, which is the last XSLT1.0 version of Saxon.But in Knime
It works.
But in Knime, I just get an execution failure with
ERROR XSLT 0:41 Execute failed: java.lang.NullPointerException
This is my project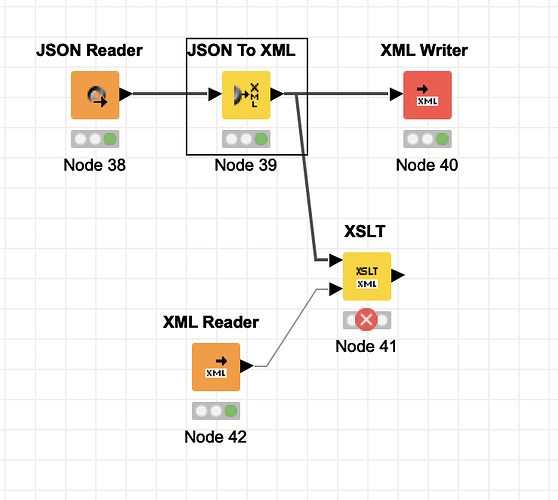 It reads JSON from a URL, converts to XML, Reads XSLT from a URL, pipes the xml and xslt into the XSLT node, and fails there.
Any suggestions on how to gt this working?