Hi everyone,
Something wired is happening.
This is my table:
I used Math Formula to calculate sum of Column1, well obviously result was 0.3 (Column3).
Then I used Rule-based row filter to compare column2 and column3 but I faced EMPTY TABLE warning!!!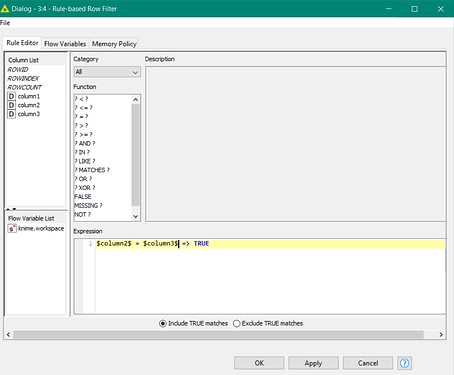 Actually it is right because in full precision renderer of column3 (sum of column1) the value is 0.30000000000000004, but why is this happening? and what is the solution?
KNIME_project3.knwf (8 KB)
PS rounding is not an option.
Tnx,
Mehrdad