Hi!
I've installed KNIME 4.2 and have installed extensions from a local .zip archive. Unfortunately, KNIME can't seem to find the Hive Connector, even though all Big Data extensions have been installed.

I've tried uninstalling and reinstalling 4.2 multiple times with zero luck.
I've also tried adding -clean to the end of the knime.ini file and it also has not made a difference.
When I tell KNIME I want to search for missing extensions, it says: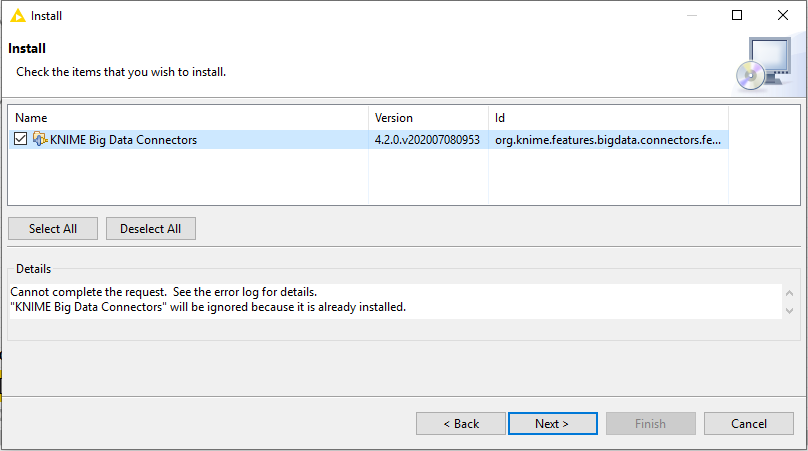 And here is the error log:
errorlog.log (627.3 KB)
Thanks for your help!