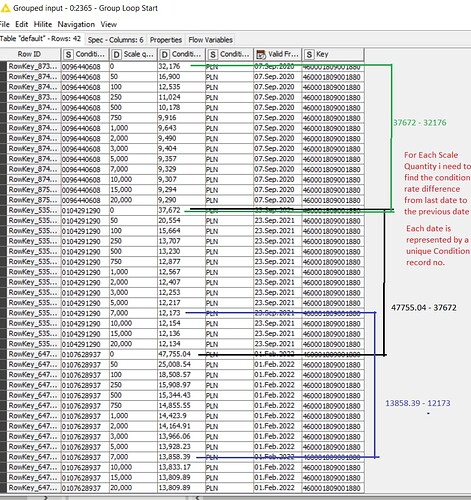 Demo.knwf
(58.2 KB)
Dear all,
Please help me out of this stalemate!
I have been trying (and failing) for more than 3 days now to figure out a way to automate my one case workflow to deal with 20 000 different cases.
I need to calculate a simple difference but what is difficult here and out of my experience so far is the use of flow variables to select what to substract from what.
Please see above the attached photo with what i want to obtain and the snapshot and workflow with what i have managed to build so far.
I will be very grateful for whatever help/ ideas anyone can provide!