Hello KNIMErs,
I have a question about the Association Rule Learner Node. I want to detect associations between error codes comming out of control units and my data table look like this.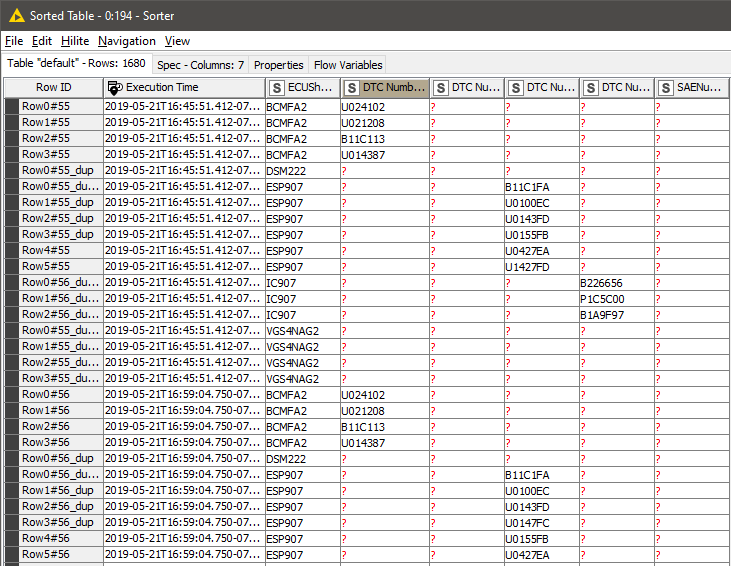 As you can see I have Date&Time Column with dublicated vaules. This is because of several error read out at the specific execution time.
So, what I want is one row for each execution time with all the error codes and then find associations between the error code combination per day
I tryed some test with the Create Collection Column Node and the Association Rule Learner Node but I don't get any results. If the Minimum Support is to low I get a Java Heap Error (KNIME has 16GB of RAM on my Laptop

). On the other side if the Minimum Support ist to high the Node creats an empty table.
Can someone give me a tip on what to improve or do differently?
Thanks,
Brotfahrer