I have connected the SQL server using Microsoft SQL Server Connector node and used DB Table Creater to create a table, I have an excel file with all the processing which I saved as a table and using Table Reader I loaded the data to the new work flow where I am trying to upload this into the newly created table using the DB Table Create.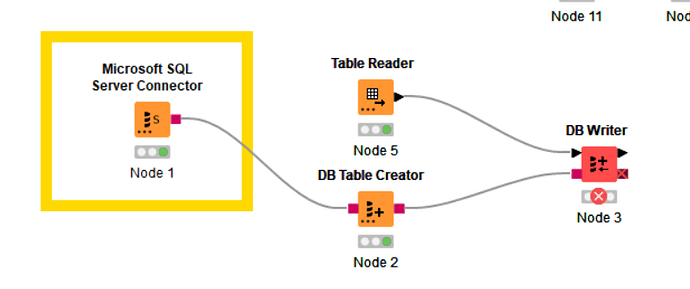 Above is the flow I am trying to execute. But I am getting this error:
ERROR DB Writer 4:6 Execute failed: ("AbstractMethodError"): null
Can you help me with this, please?