Hi All, I have a problem here,


as per the image above I have project, relation name and their description columns. If there is a value/values description1 to description9 and if they are equal in each row then I need get them into one column as per the image below.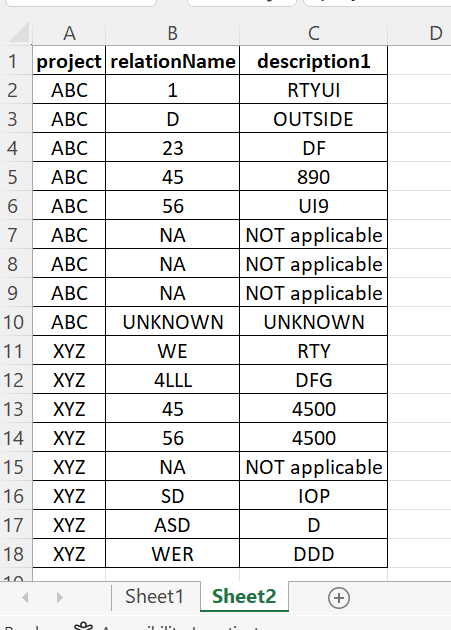 Could somebody help me with this please?