Hi, I am a new bee.
I would like to do a calculation as explained in the following picture.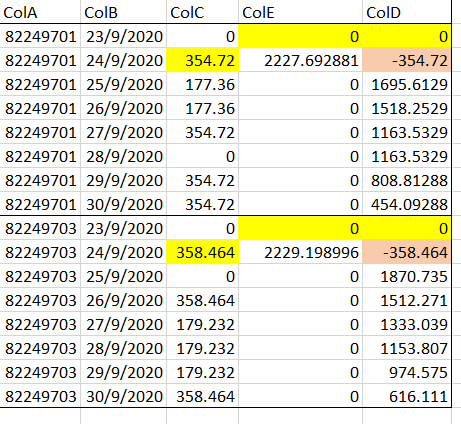 For every row of the same value in ColA:
Same rows of columns ColE, ColD will be added up, and ColC will be subtracted from the sum (yellow highlighted). The outcome will be stored in the following row of ColD (pink highlighted).
In each row for the same ColA value, the first rows for ColD will be 0.
Any help highly appreciated.