We are currently running KNIME 4.6.4 with AF Utilities Nodes 1.0.0.v202212182306 and are trying to upgrade to KNIME 4.7.2 with AF Utilities Nodes 1.0.0.v202301102035.
We noticed significant changes between the two versions for the "Write to Excel Template" node. Mainly the only two variables we are using have now changed in the new version. These are the paths for the "Template File Selection" and the path for the "Output File Selection". The original name was path_or_url where the new name is path. This is causing quite the problems for us in terms of upgrading, as we do use these nodes very frequently in multiple workflows. It means all these cached/overwritten flow variables are now "forgotten" and needs to be configured from scratch.
After a test upgrade to 4.7.2 with the latest version of the AF Utilitites Nodes we noticed the differences below:
1.0.0.v202212182306 using path_or_url: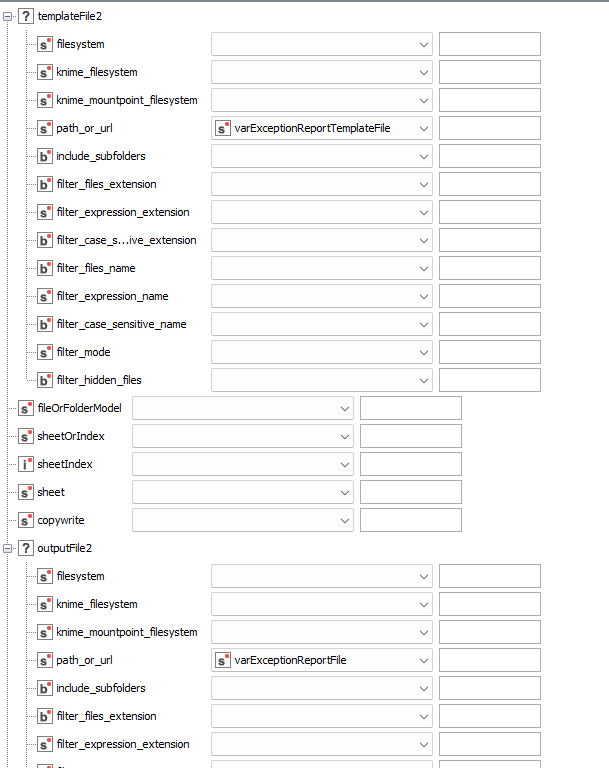 1.0.0.v202301102035 using path instead of path_or_url: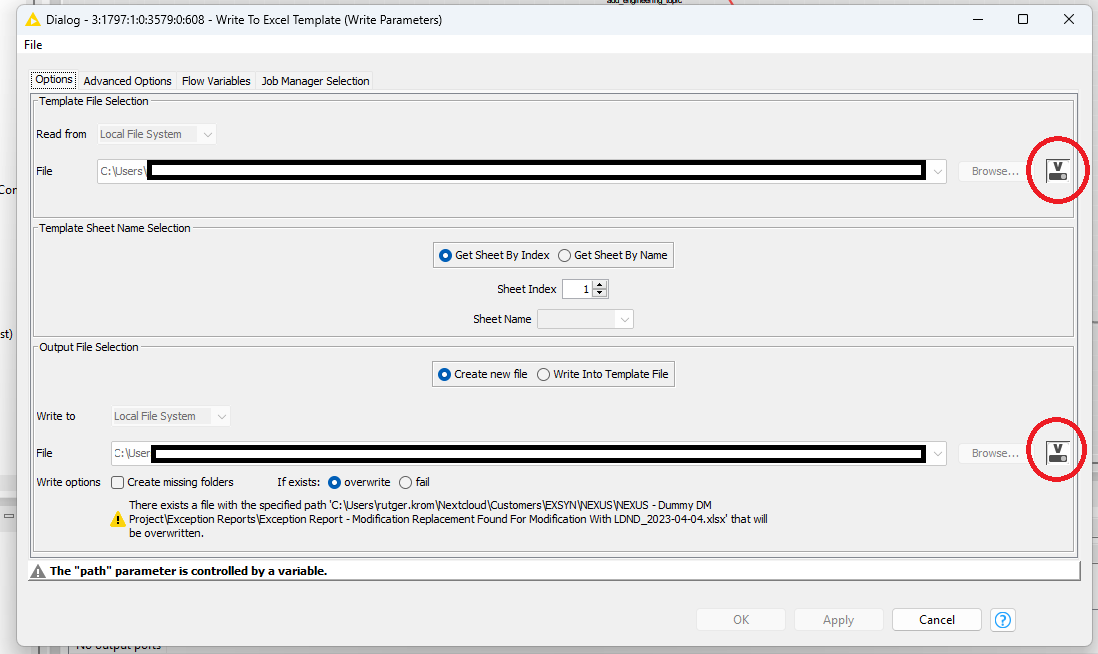 After upgrading all our "Write to Excel Template" nodes have been reset and the configurations are completely lost.
Is there any way to migrate the variables to the new format? We need to ensure these old configurations are being copied to the new version of the node.
Your help would be much appreciated.
Kind regards,
Rutger Krom