Hello everyone,
I am almost done with a project that I have been working on and I wouldn't have reached so far without the support of the community. Unfortunately I am currently stuck in the following:
I have an input in the format below: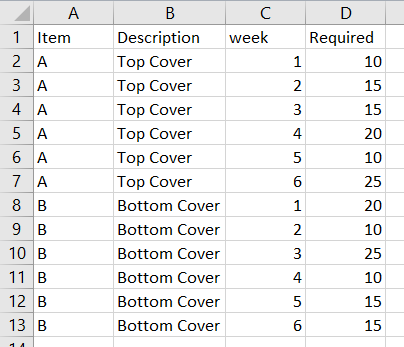 And I would like to generate the following output:

Basically I need to sum the 1st 3 weeks of each item and assign the sum to a new column and sum the 1st 5 weeks of every item and assign the sum in a new column. The data is already sorted based on weeks so no need for sorting.
I tried with pivoting but unfortunately I wasn't able to reach the desired output. Can someone help me with such a workflow?
Thanks a lot in advance.
Input.xlsx (6.0 KB)
Output.xlsx (12.5 KB)