Hi Team,
I am using Amazon S3 Connection(legacy) node in my workflow. usually, it works fine but sometimes it gives this error.
WARNING: Unable to execute HTTP request
This error is resolved after I restart my workflow manually.
Is there are any way where the Amazon S3 Connection node tries to reconnect automatically in case of the above error and I don't need to restart the workflow manually.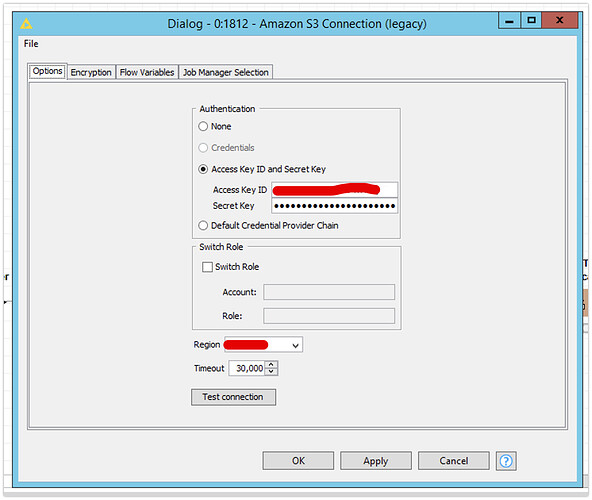 Thank you.
Srinivas