Hello @rvissers
Welcome to the KNIME forum!
Do you happen to have an example pdf? Either the actual one, dummy, anonymized, etc. You are mentioning quite a few issues which are pretty tricky to judge purely based on the symptoms you briefly describe without getting a feel of what you are dealing with.
How does your workflow looks like? What nodes are you using for each steps? Certain settings, etc.
To illustrate, you mention the desire to extract date ranges which could be of different formats. A small test bench: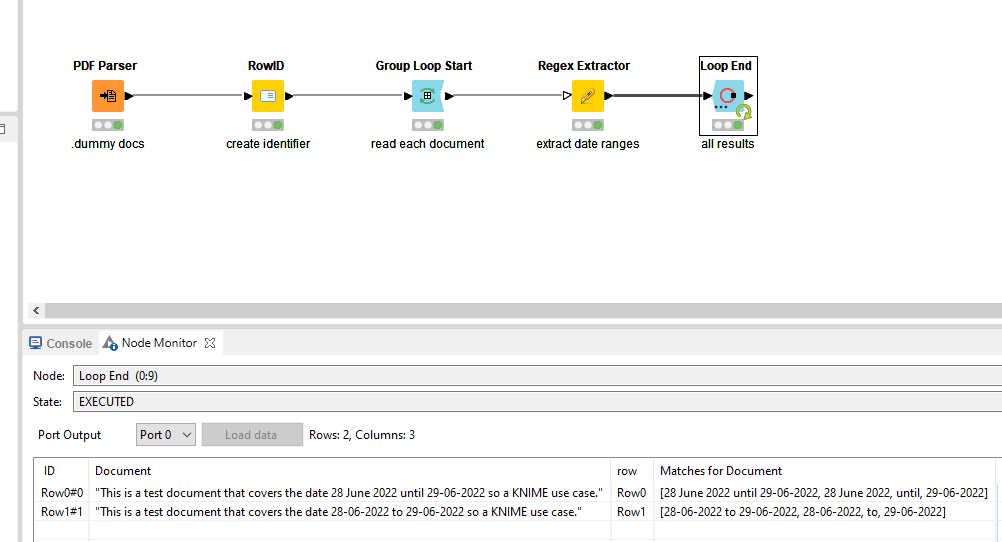 I load two dummy PDF's through the PDF parser like you have that each contains a date range in the text. They are different in both the date itself (M vs MM) as the range descriptor (until vs to). By applying a regex that can capture both version, I'm able to extract this information.
Again, if this could be a feasible solution really depends on the specifics of your use case I'd say.