Hello there,
I seek support in transforming this table. As shown in the image, I am having "Table A" and "Table B".
Each table is independent to another and there is no join at all.
Now as shown in the bottom picture, I need to copy the values from Table B and paste it in Table A repeatedly until all the rows are filled.
could any one suggest of proceeding this further!!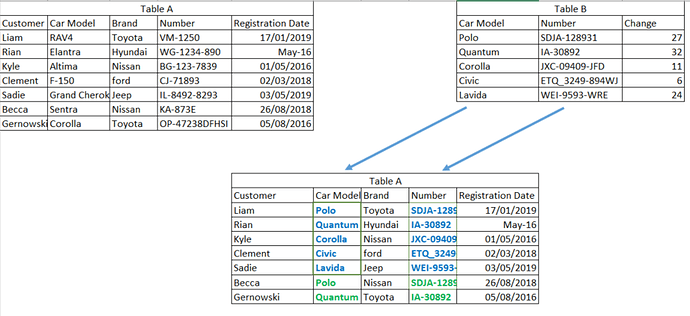 Regards,
Neelima