Hello,
I need to do a substr and I have differents length in the specific column, so i need to apply the length function to firstly filter by length. I triyed this expression: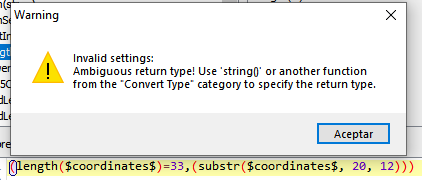 The error indicates a type conflict, but both columns are string:

Any ideas how to solve this?
Thanks.