I am trying to do an approximate match between two sheets.
Paypal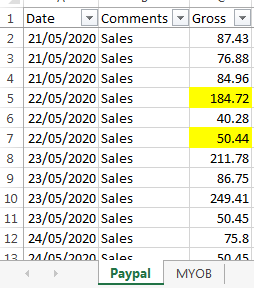 Myob


In the Paypal sheet - I want to put the date if the transaction amount was found in myob sheet.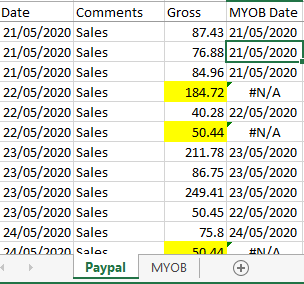 As sometimes the amount differs by +/-0.01 MYOB dates could not be found using a joiner or vlookup. In excel this problem can be solved using an approximate match but again you cannot define a threshold like 0.05 cents.
Is there a way I can define a threshold and then try to match these table in KNIME?


I am uploading my sample data below.
Sample.xlsx (19.3 KB)
The only possible way I could think of doing this was using the maths function and add 0.01 cents and then rematch and join.
Thanks in advance
Ankit