I am trying to connect to AS400 DB. Already installed and configured JT400 database driver in Knime preferences.
Error:
Receiver class com.ibm.as400.access.AS400JDBCConnectionImpl does not define or inherit an implementation of the resolved method 'abstract boolean isValid(int)' of interface java.sql.Connection.

Below are the screenshot for all the configs done so far.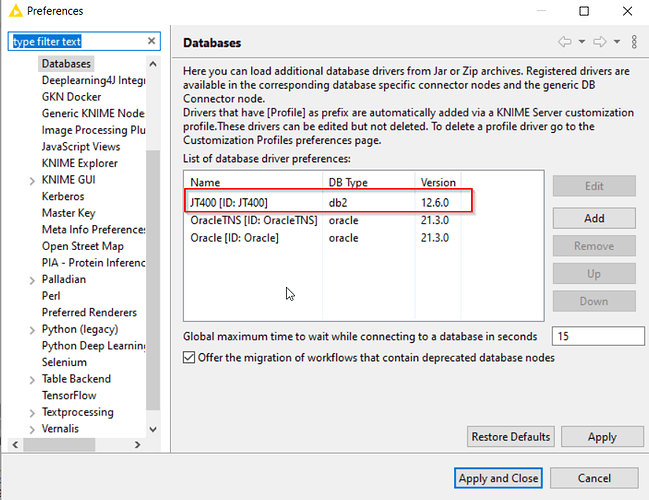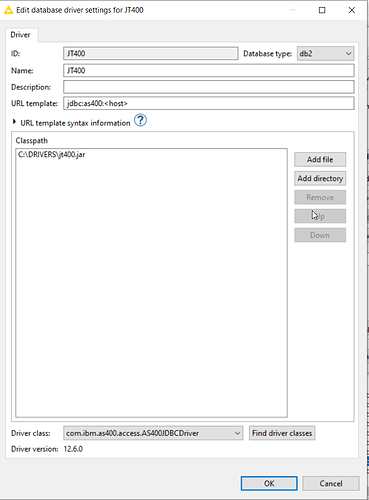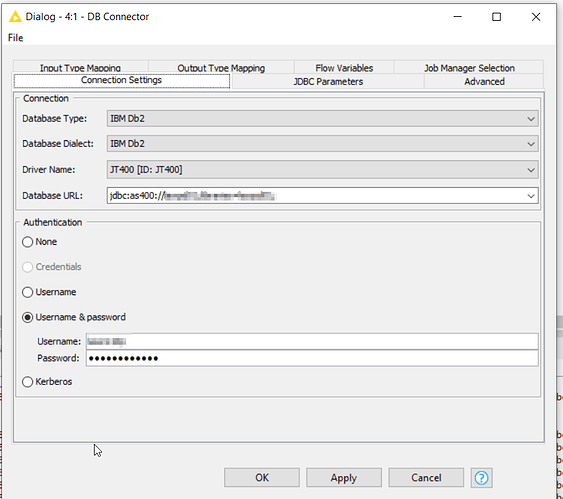 What am I missing here?