I am trying to setup some Market Basket analysis, and I am confused about Rule Confidence. Here is how I have configured my Rule Learner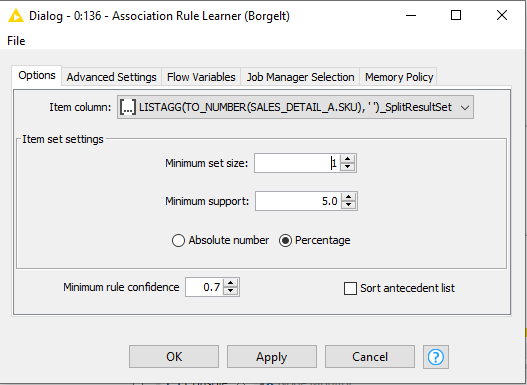 I have the Min Rule Confidence set at .7, which I believe to be 70%. This seems to be the low end of "standard".
When I look at my result set, specifically the Rule Confidence %, the highest value I see is 9.9. If I set my minimum to 70%, why is my highest confidence not even 10%?