Hi,
First time posting on here. I am using KNIME to make a POST request to a Sharepoint 2013 REST API and I am having trouble with setting the authentication details so I dont get prompted to manually login.
When I run the POST request it keeps prompting me for username and password like below.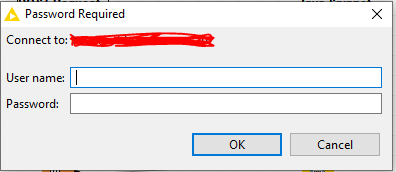 Once I put in my domain credentials, the POST request works and I can make API calls until my token expires.
I'm trying to set the username and password in the workflow so that I dont get prompted to manually login and have this workflow running on a schedule on KNIME server. I have tried setting my domain credentials in the Authentication tab of the POST request node with NTLM, Basic, None and Digest but I keep getting prompted for my credentials.