I have a weekly CSV filing reading and concatenation project I'd like to automate.
On Monday I access the prior seven days of sales data on AWS S3 using the appropriate KNIME nodes to download the folders/data to a target local location.
Say a CSV file type is called 'Orders'. Each day has a separate file in a folder labeled with that day's date (yyyymmdd = folder name).
What is the basic structure using loops and/or file type list reading to have KNIME CSV import each 'Order' CSV from each of the seven folders for concatenation?
Images for context: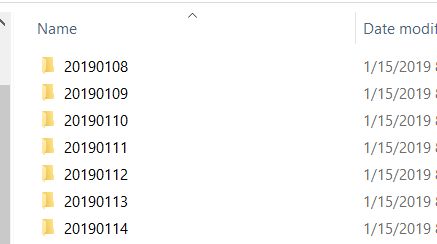 Files listed are the same in each dated folder:
Thanks in advance!