Hello Community

I just used the -Bar Chart (Labs)- node for my solution to the Just KNIME It challenge and I came across a problem with the category labels.
The bar chart plots one bar per country and due to the length of country names, some names are not displayed.
In the vertical orientation it displays like this: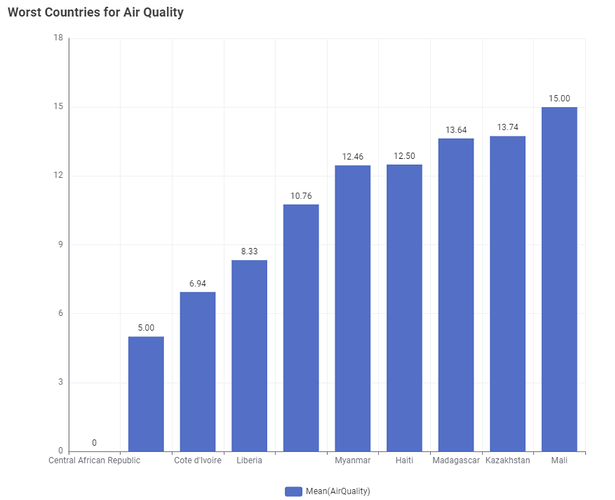 Then in the horizontal view like this: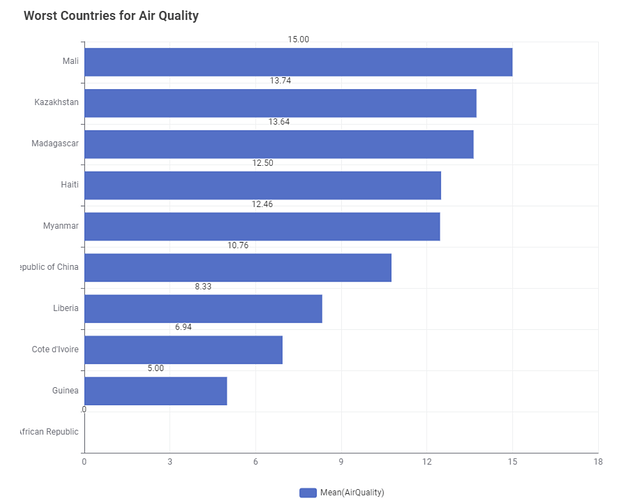 Other than manipulating the data beforehand to create abbreviated names, does anyone know a solution to this problem with the -Bar Chart (Labs)- node?
Or perhaps this is something that can be improved within the node itself?
Thanks in advance for your help


Heather