Hello,
i have a bar chart and and apie chart (see below).
How can i formatting the label of the axis in the bar chart
and how can I customize the labeling for the circle diagram (pie chart) segments.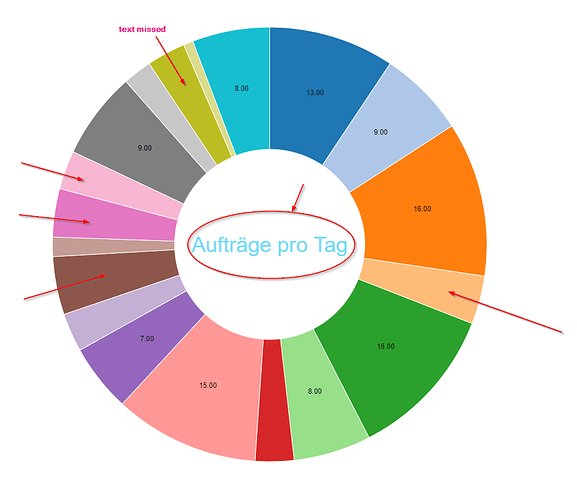 I hope if i use the CSS-Node, i can fix it:

I'm not sure l'm on the right track there.


And if this is the right node for it, which command sysntax are the right
ones for my concern?
/* example style rule */
.knime-title {
font-size: 20px;
font-weight: bold;
color: #898989;
fill: #000000;
}
.knime-axis-label {
font-size: 20px;
font-weight: bold;
color: #898989;
fill: #000000;
}
Thank you in advance
greetings