Hi everyone,
I was looking for a Barplot (Plotly) version, similar to the other type of Plotly charts that KNIME has under the JavaScript Views (Labs) (following picture).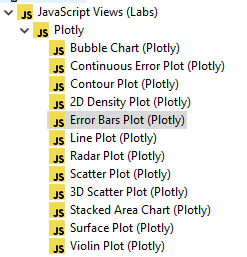 The reason why I would need it is because, whenever I select a bar in the chart, I would need a table in the end where a column is showing me which element has been selected. This way I'm able to further process the column itself.
In the list of charts there's no Barplot that works this way. Is there a reason for that?
Am I missing something? Some extension that I need or some other bar chart that works that way?
The other type of Barplot don't have any output port for this task (following picture):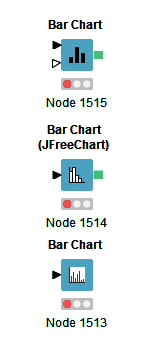 Any help, suggestions or hints would be much appreciated!
Thanks!
BR,
Alessandro