Hi,
my problem was already mentioned in another post (How to simultaneously group two different data sets in the report? - #10 by Knime_Beginner) but no solution was given to the respective question. I hope that in the meantime there is a (simple) solution (not a BIRT expert).
I try to create multiple reports containing 4 different tables on the same page using the Groups Option as presented in the Advanced section (KNIME Report Designer User Guide).
Here is an example: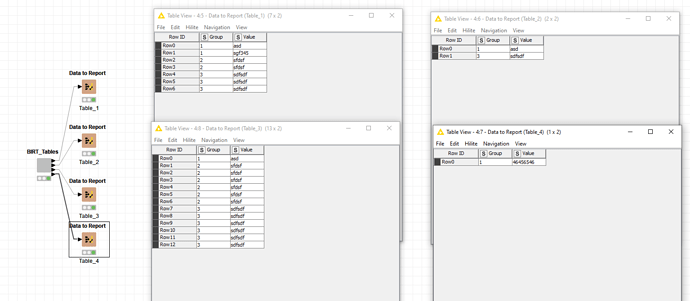 In BIRT, I have a 2 by 2 Grid where I arrange the tables.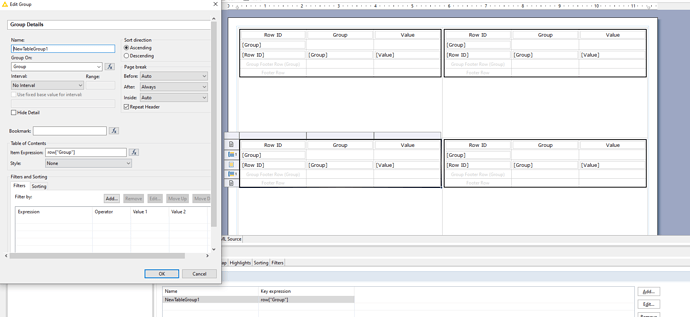 There are actually two problems.
My question, is there a way to Group the tables "across the Grid" so that all 4 tables are displayed on the same page with actually the same Group value?
I hope I could explain well enough what I want to achieve. Otherwise I can elaborate in more detail on the purpose if needed.
It would be really great if someone could help me out.
Best
A.
P.s. I already use the Multiple Reports Parent workflow (Multiple Reports Parent Workflow – KNIME Hub), which works but I intentionally want to do it in just one workflow using the grouping and page break method