Hello,
I built a Component that creates helpful, custom Error Messages when a Request Node fails. I did this with the help of a Breakpoint Node. Now I wanted to put this Component in a Try-Catch Enclosure and forward a default answer if the Request failed. Somehow whith a failing Request the Compont fails and outputs the Error Message but the Try-Catch Block won't forwar the default Table. I don't really know why this behaviour occurs. I'm using Knime Version 6.4.3. Sadly I'm unable to update to the newest version of Knime. Maybe this Issue is dependent on the Version but I'm unable to test that and I can't use a newer version anyway.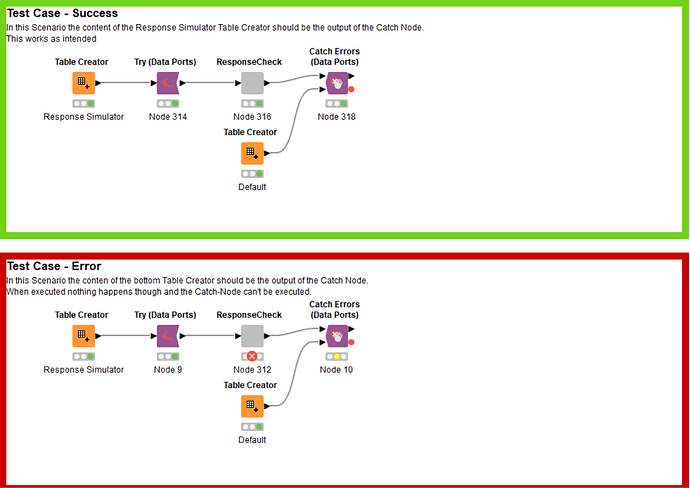 Breakpoint Error.knwf
(53.3 KB)
I hope someone here might know a thing and could help me out.
With Regards,
Erik