Hi everyone,
I have a question regarding regarding the excel reader.
I want to create a workflow to be run on a Knime server which just reads an Excel file. The file should be selected from the local machine when running the workflow using the configuration options in the execution options: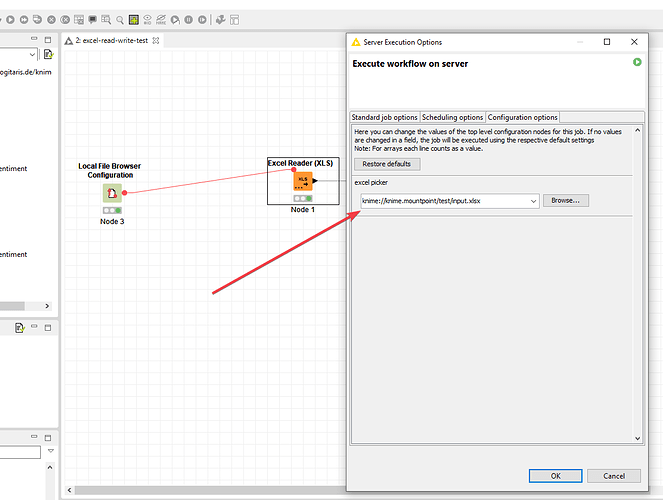 I tried achieving this using the local file browser configuration node but doing so I can select a file from the server only.
Am I doing something fundamentally wrong and is there a "Knime way of doing this" I do not know?
Thanks,
Johannes