Hi,
When using the date and time widget node I am running into an error:
When the date is changed using the calendar icon, within 20 seconds the following appears: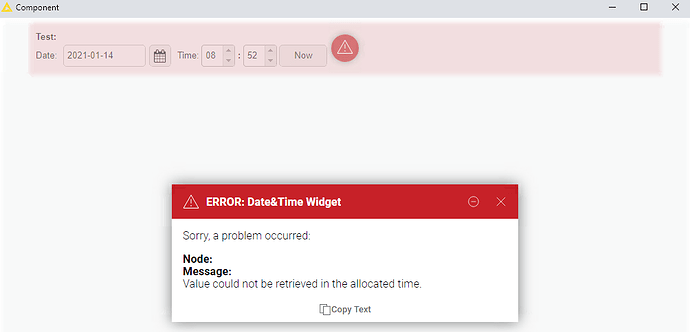 If there is multiple widgets in one component all widgets come up with this error. This happens when opening components in the analytics platform (4.2.3) but not on the web-portal.
Any workarounds for this issue?