Hello,
Unfortunately, the results of Local Moran's I and Local Getis-Ord G still contain the error in the spot_type and spots columns. I have already mentioned this several times.
The results in spot_type correspond to the results with ArcGIS and Geoda, only the assignment of the numbers in the spots columns is incorrect.
See Screenshot: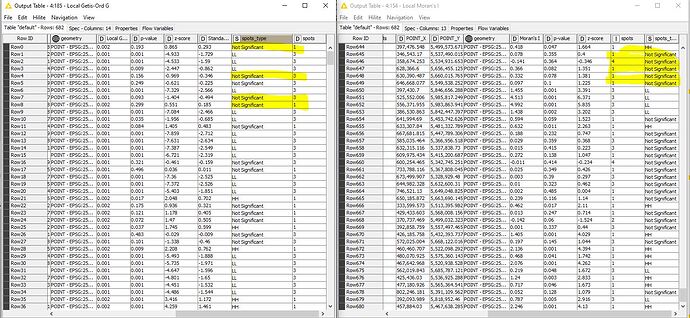 Please add it to the bug list.
@tobias.koetter In den Testdaten kann man das nachvollziehen, die ich mal zugesendet hatte.
Best regards
Patrik