Hi
If I use "guess size and column types" with the cell splitter node, it treats an entry of 300D as a double, dropping the "D" character, instead of returning a string 300D. It does not do the same if I use another character for "D", or append other alphanumeric characters after the D. The character F has the same effect.
Incidentally, column auto type cast node also has the same behaviour.
Looks somehow D (or F) are designator for double?
I have a screen shot of the input, configuration, output, and attached workflow.
Would be nice to have a way to guess size without converting column types, and to have documentation of the column type conversion. I can't find any note on this in the node description either for the Cell Splitter or for the Column Auto Type Cast.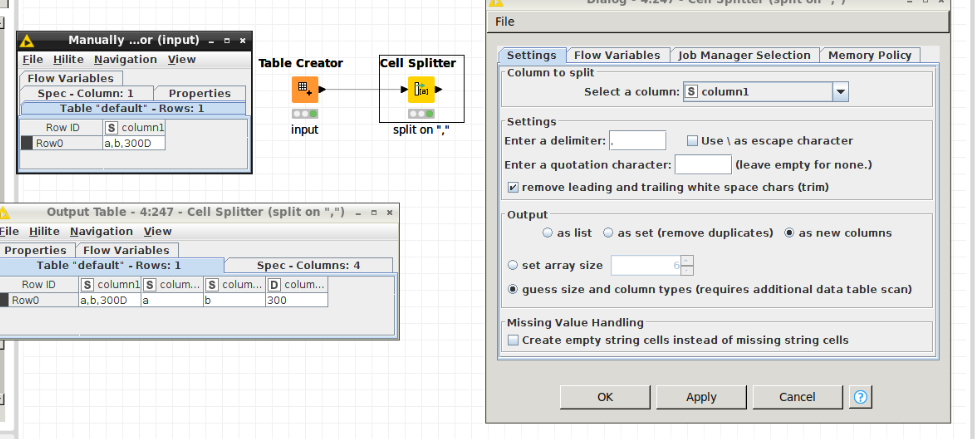 bug with cell splitter.knwf (10.3 KB)