Hi,
Because I suppose it is a bug, so I just post here.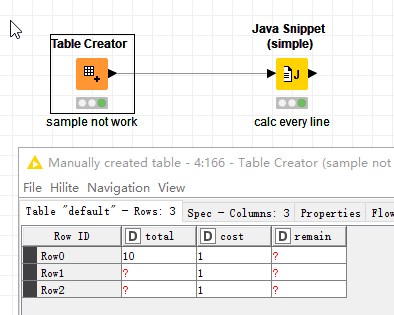 Here is the original table, total is my current money, cost is cost, remain = *current* total - cost. Super easy.
I want the result like this:

I use Java Snippet(simple) to solve this(init last_remain = -1 as a flag of first line):

The result is: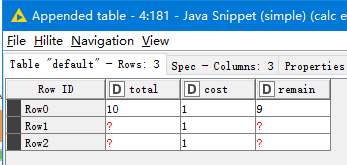 If I change the sample data to this, but use the same Java Snippet(simple), it works: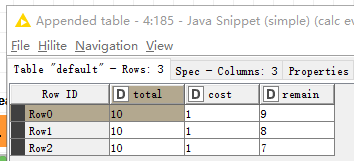 the remain column is right, isn't it?
The only thing I need to do last it to use Math Formula node to re-calculate total.
knime 3.7.0
java_snippet_bug.knwf (24.1 KB)