Hi,
I am using AP 4.5.2.
When I use the Nominal Value Row Filter node after a Row Filter node, the values in the Nominal Value Row Filter show the full list instead of the filtered data.
I created an example workflow with sample data to demonstrate this:
NominalValueRowFilterBug.knar.knwf (9.4 KB)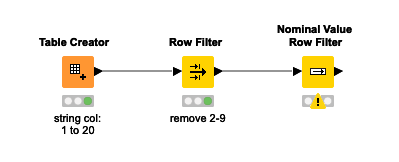 In the first node, I create a String column with values 1 to 20.
In the second node, I excluded values 2 to 9.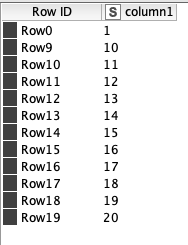 When I configure the Nominal Value Row Filter, values 2 to 9 exist in the left column.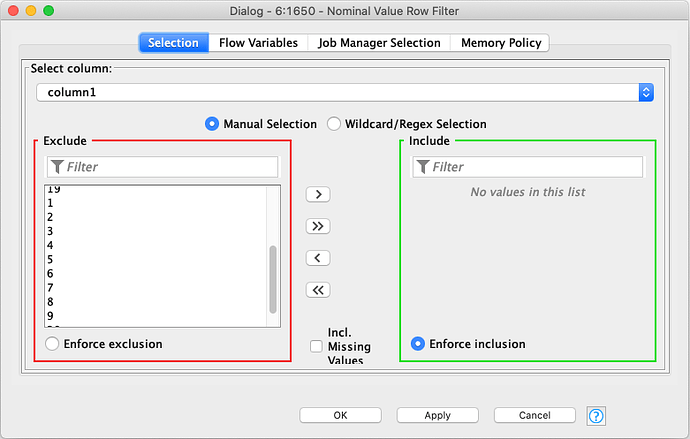 In my original workflow, I have many nodes in between the first and second as well as the second and third nodes, and the data consists of actual text, not numbers. This example workflow is a simplification of my original workflow.
Thank you.