Hello everybody!
Im totally newbie in KNIME platfrom and I have a question. I have a NBA players dataset and I have to do two tasks:
Exploratory data analysis


Build a classification model which predicts whether a player will spend more than 5 years in the NBA or less, based on player's stats.

I've did the first one with DATA Explorer Node (Javascript).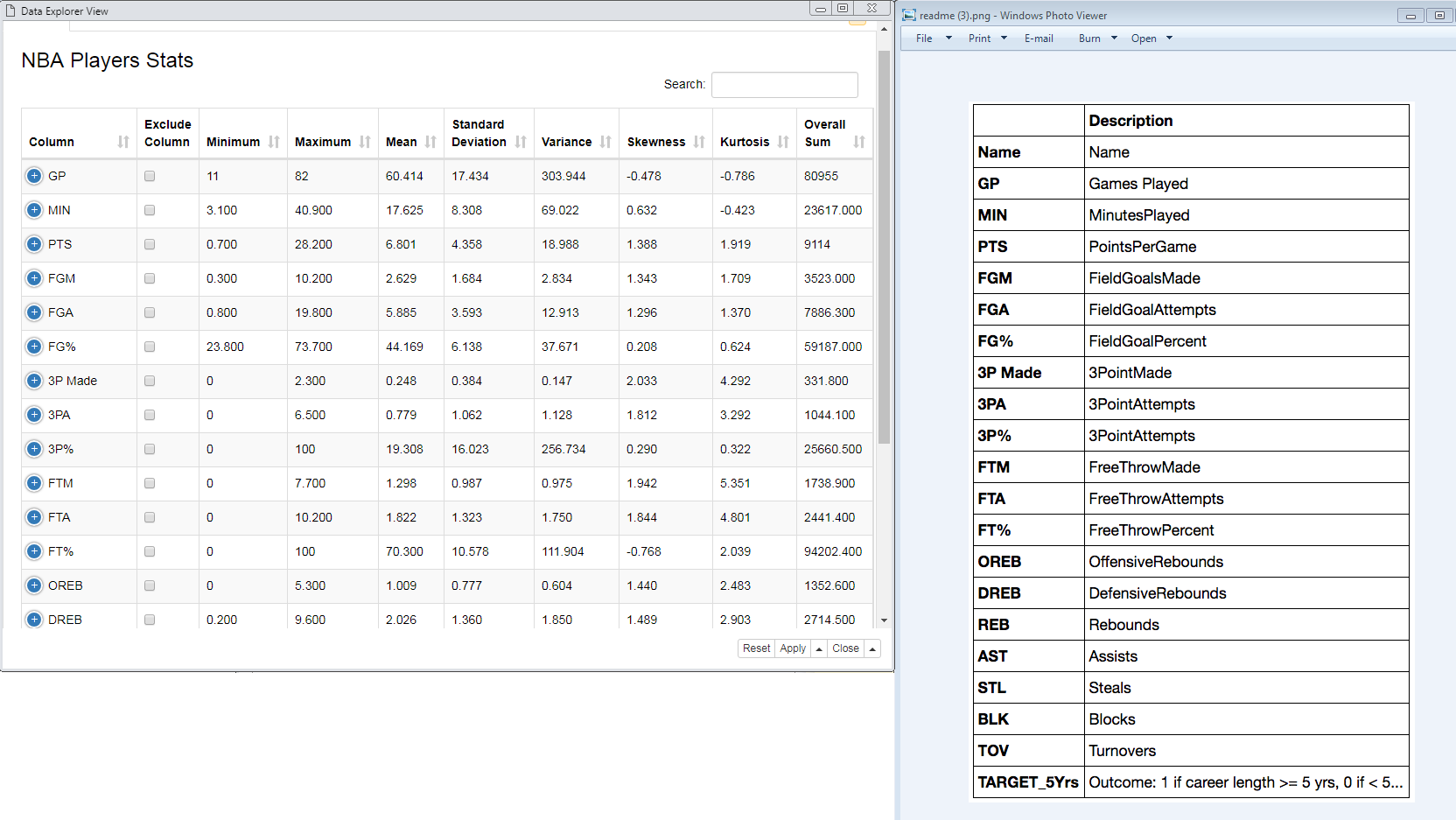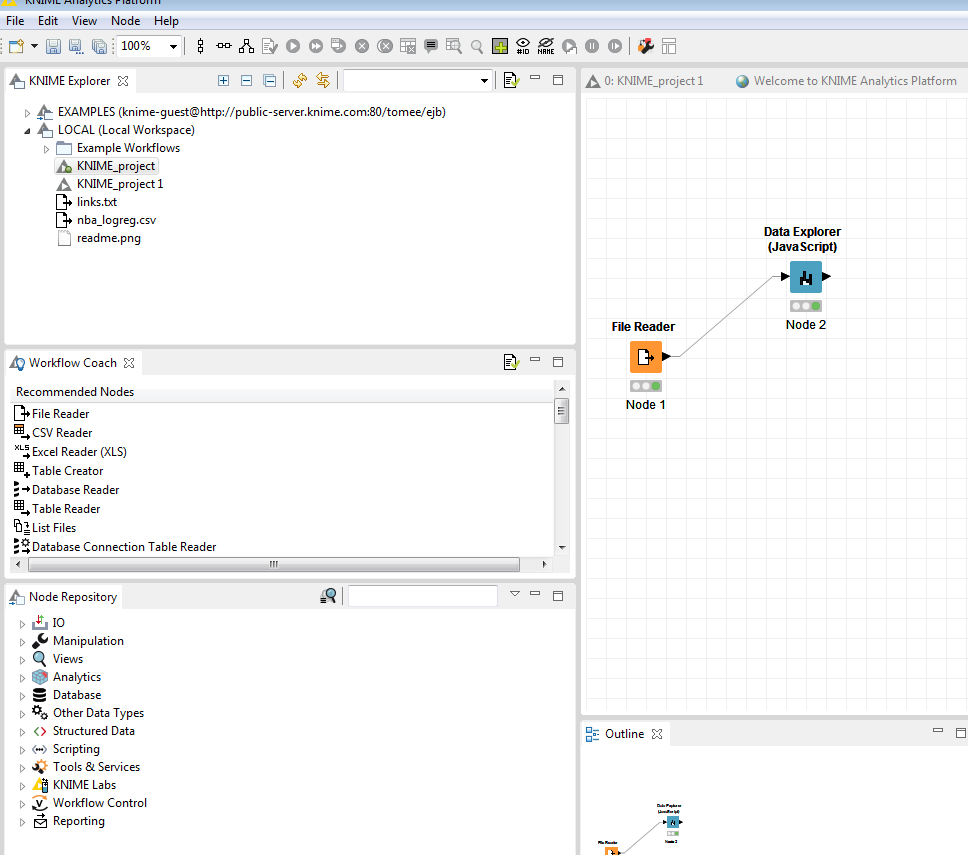 I have no idea from where to start solving the second task… I assume that i need only the last column "TARGET 5Yrs", but how to deal with that? I saw a lot of Youtube videos but still I cant figure it out.
Thanks in advance!
Cheers!