Hi all,
I want to build the knime platform from zero and want to replace some of the icons, such as the startup
image, but I have encountered the following problems:
I downloaded org.knime.product and replaced some of the images, but I don't know how to package it.
These packages are all reporting errors. Is the version I quoted incorrect?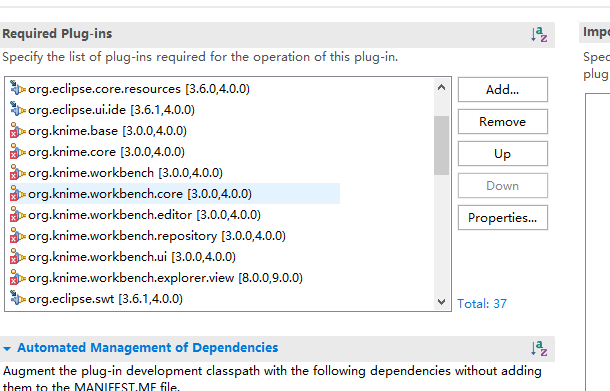 last,Can you provide internal build documentation about building a knime platform?
Thanks.