Hi,
I am trying to use Call Remote Workflow(Row based) node to call other workflow. In this sample example, I am just trying to call a workflow and save the output file from the called worflow in our hdfs. I have added pictures of:
call_workflow

called_workflow
After the execution as show in the call_worflow, when I tried to access that dataframe, the resultant dataframe was something like this,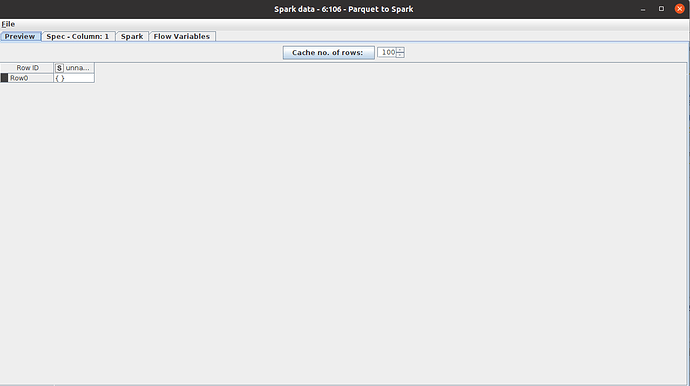 I can't figure the reason behind this problem. Instead of this empty set, there should be a dataset of 1000 rows.