Hi!
compliments for the new release Knime 3.6!

Just a question about the new nodes that i'm testing: "Call Workflow (table Based)" and "Container Input/Output (Table)" (may be i've not well understood how they work…)
I created 2 workflows in my local repository:
a container workflow
whit a data generator and Call Workflow (table Based) that assign input table to "input" and points to the path of the "called workflow"
see IMG1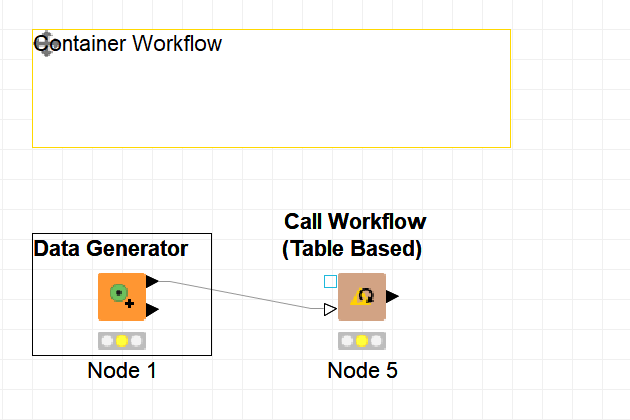 a called workflow
with a Container Input (Table), two data transformation nodes (row filter, transpose) and a Container Output (Table).
see IMG2

I then saved the called workflow, and then tried to execute the container, but i get the following error in the console:
ERROR Call Workflow (Table Based) 0:5 Execute failed: ("NullPointerException"): null
while the called workflow seems to be executed well…
If i drop out the "Transpose" node in the called workflow and left only the row filter,(and then re-save) i get no errors and the container workflow is executed well.
May be it's a problem due to transpose node?..
Thanks!
Ema