Hello, everyone!
The primary goal of my master dissertation is to develop a guidance application for users who want to build a workflow on the KNIME platform. This guidance application should be intelligent and flexible to give users advice during the building process. I've checked the feature of Workflow Coach, but the guidance degree it can provide is not enough.
Then I want to have a look at the *.knwf file. This file is a compressed file that contains all the detail with respect to the corresponding workflow. Basically, it contains the following content.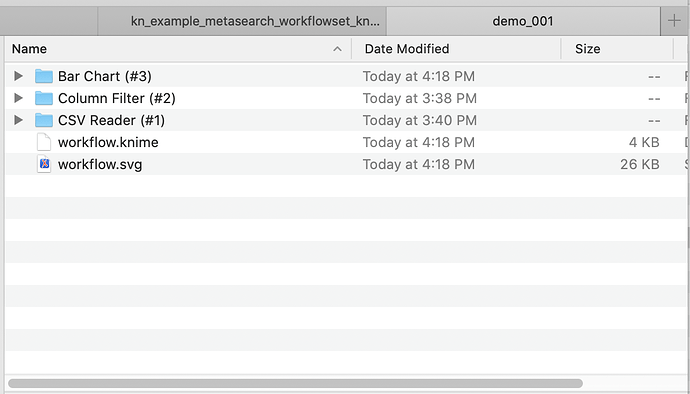 My dissertation supervisor told me I can use data profiling method to analyse the dataset and find the patterns among this dataset. I find this
guided exploration example
is quite useful and I want to build this workflow via Python programme. My intentional scenario about this guidance application is after user uploaded their dataset, this Python programme will using data profiling methods to compute and analysis the feature of this dataset(e.g. find the most uniform histogram, most skewed histogram, most correlated columns), then generate a *.knwf file so users can simply import this file into KNIME to visualise the whole workflow. It would be better if the user could execute the new generated workflow to visualise the data and interact with those nice charts.