Hello all,
i'm trying to connect to our internal knime server, however i cannot input the credentials etc. as the fields for them simply disappear after a second.
i did this

when i click on KNIME ServerSpace the following pops up for a second: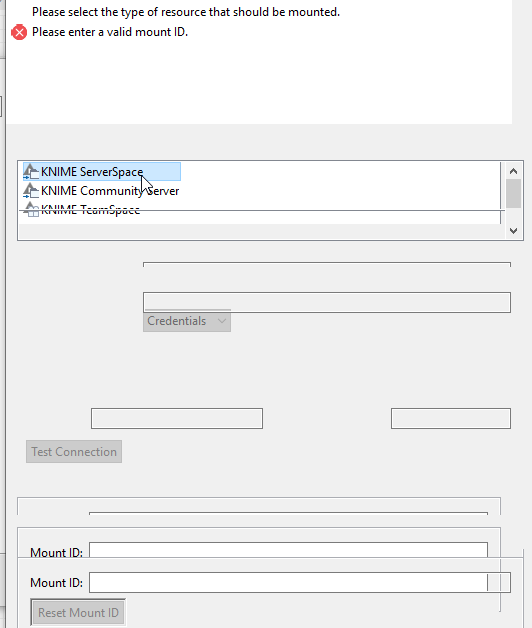 then the fields for connection testing and credentials simply disappear and i get a
"Please enter a valid mount ID".
Entering the mount ID and the server address doesn't change anything here…
thanks for your help
Andreas