Hi,
I am trying to integrate a tagset as described in this link : https://www.knime.com/for-developers-integration-of-custom-tag-sets
I followed every-step and everything worked well until I have to add org.knime.ext.textprocessing plugin. When I search for this plugin, I can't find it.
Please see in the picture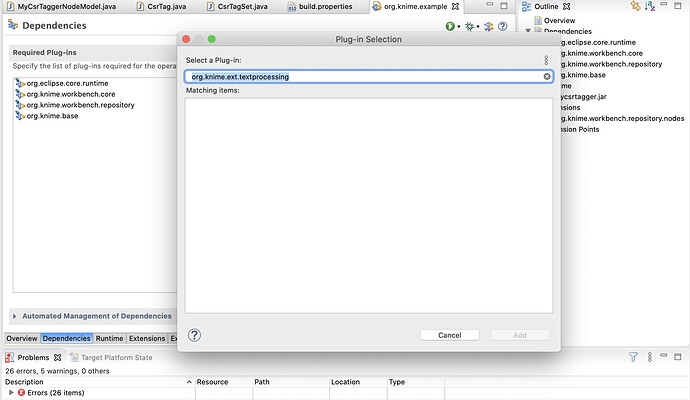 Can anyone tell me what is the problem here? Why can't I see org.knime.ext.textprocessing plug-in, I already have KNIME Textprocessing feature installed from KNIME Extensions.
Your help is very much appreciated.
Thank You