Apologies for the newbie question – I'm testing out the batch mode and I'd like to something simple.
I'd like to open a csv file and then write it back out to the file system.
I've defined two workspace variables as strings
input_path – STRING
output_path – STRING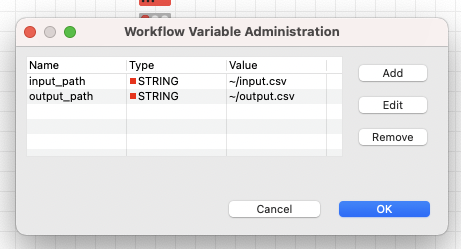 However, when I go configure the CSVReader Node the variable Settings panel does not allow me to select the variable as an input path.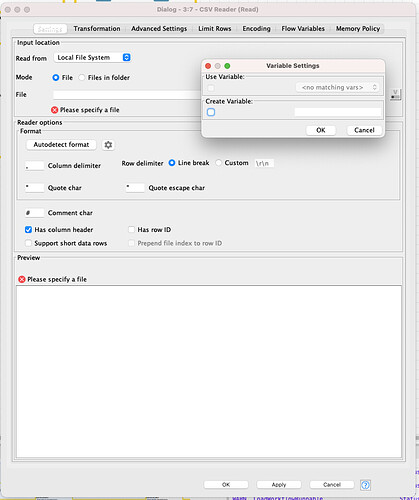 Many thanks in advance!
Phil