I tried using the new Call Workflow Service with a workflow on KNIME Server. The connection works, I can execute the workflow on the server manually. The workflow contains one Workflow Service Input node.
I started by adding a KNIME Server Connector and the node works. I connected it to the Call Workflow Service node. I can open the configuration dialog and I can select a remote workflow.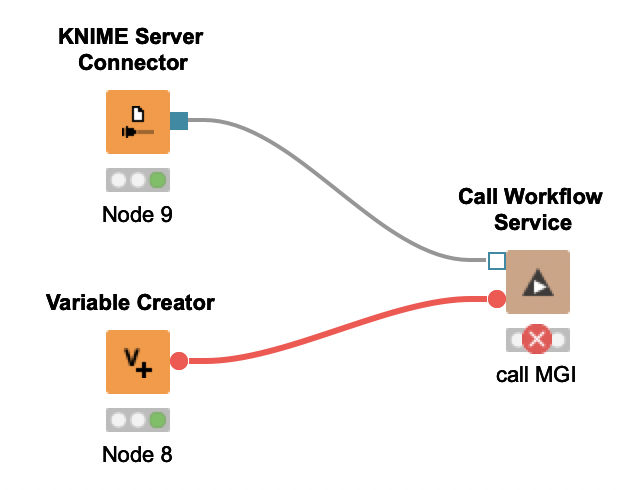 However, the node fails to fetch the configuration from the remote workflow. I get a https related error that I do not really understand:
Error: java.io.IOException: IOException invoking https://my-server.com:8443/knime/rest/v4/MGI(2):openapi: HTTPS hostname wrong: should be <my-server.com>
The hostname is identical under both black boxes.
Any ideas what this error means?