Hello guys, hope you are fine.
I created a workflow that sends tables in the email body with dynamic data according to the recipient. My next step is to insert charts in the body of the email. However, I cant generate the image in any chart node.
I'm getting this warning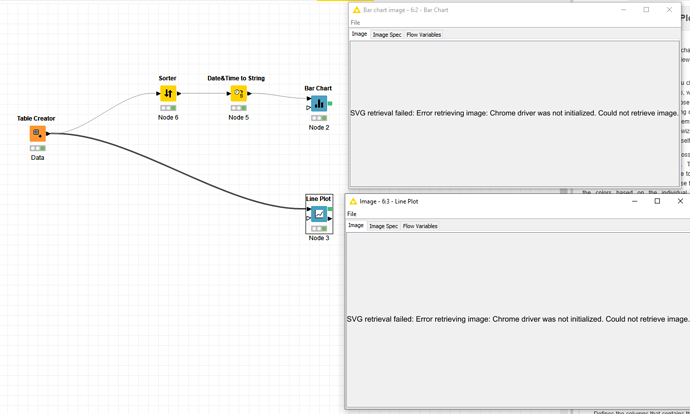 And when I tried to see the interactive view, i'm getting this error:


Thanks a lot for your help.
bar chart.knwf (45.2 KB)