Hello @rfeigel ,
Could you please let us know which extensions are you trying to install?
Thanks,
Sanket
Essentially all available extensions. I was doing a new installation of 5.1. I switched to the old UI which allowed me to install the extensions. They work fine in the new UI.
Hi @rfeigel,
I posted the attached video how to install an extension without the need to switch user interfaces — in the feedback thread from you — see here https://forum.knime.com/t/kap-5-1-observations/71066. Has this helped yet, or do you still have the problem installing extensions in Modern UI?
If not, I will open a bug ticket.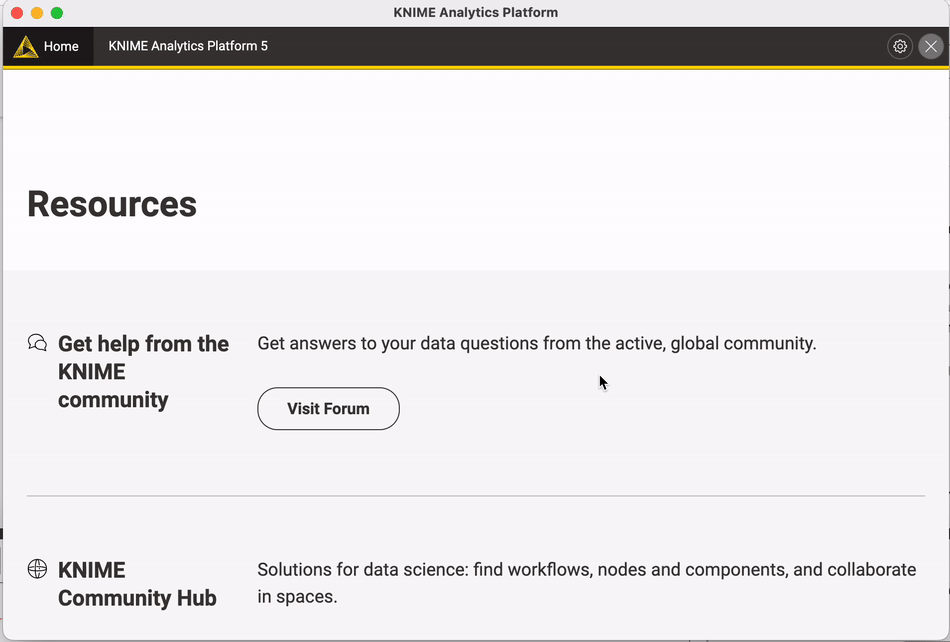 The original problem must have been at your end. Last night I was able to install an extension from the new UI.
This topic was automatically closed 90 days after the last reply. New replies are no longer allowed.