Hello,
New user trying to fix an issue with the String to Time&Date node.
the Workflow i set up takes a Excel file 5. Results atelierV14 (2).xlsx (427.9 KB)
and i try to converte the Start Column to string to Date&Time but i always geht a Error (ERROR String to Date&Time 4:25 Execute failed: Failed to parse date in row 'Row0: Text '01.01.20 00:25:00' could not be parsed at index 2
)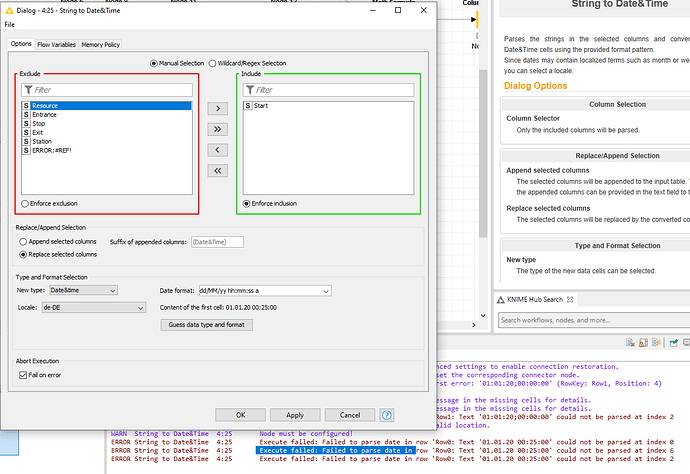 I appreciate any feedback.