Hello,
I defined a string flow variable with the name for my model (first picture). The string flow variable is called MODEL_NAME and its content is TEST.
But I can't select the flow variable in the MODEL WRITER node (2nd picture).
(When I convert the flow variable to a table row, there is no problem)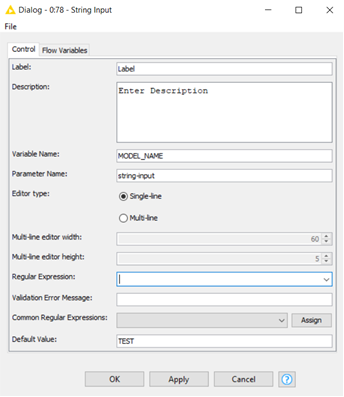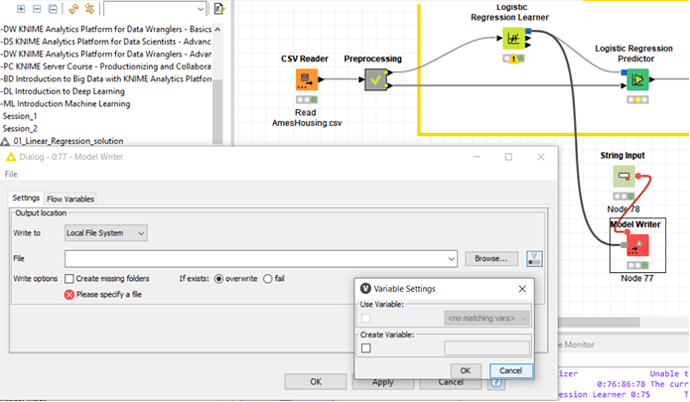 Thanks!