Hi
I am struggling with mentioned switch node. I tried to set it up according to Switches in KNIME Analytics Platform.
Set up
I have a bunch of fixed length files to load. One file can hold different types of records. Which line is of which record is determined by the first to characters of a line. My line type definitions are held in a database table.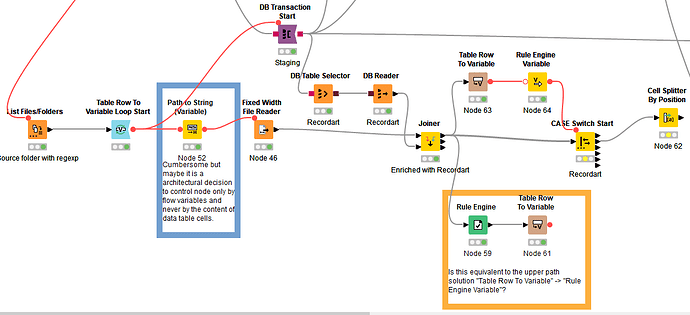 I activated the activation of all port during configuration.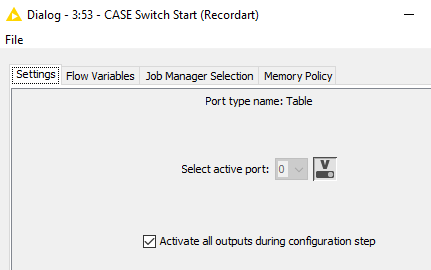 So far, so good.
Problem (to me at least now)
The further split of the records is different depending on the record type. So I wanted to test the main record type (which is second in the list/switch). However, I cannot as with "unrun" switch the splitter node has no data. And if I run the switch all but the first outport get deactivated and the splitter node gets no data either.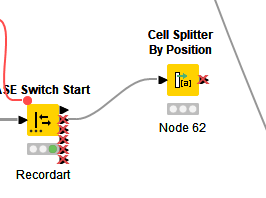 To me, it looks as if the switch would only consider the output of the first record.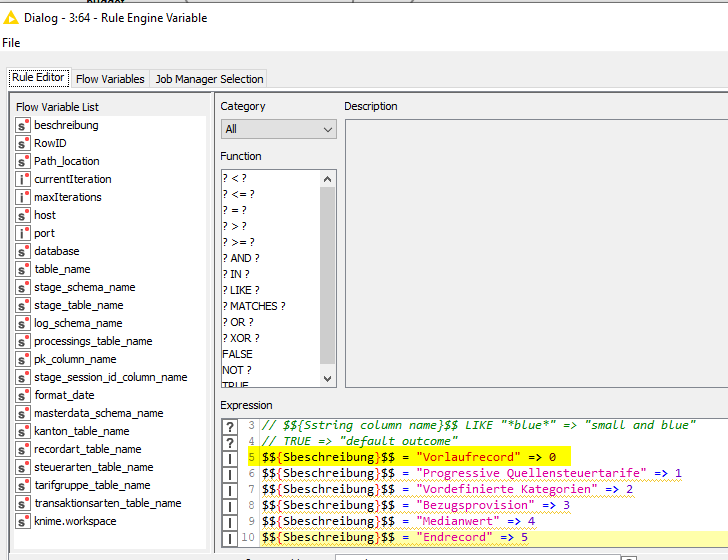 I was not expecting the records of "Progressiver Tarif" to appear in the first outport at all. How can I fix that? I initially tried to feed only the data table after the join into the switch expecting to define the conditions with the values of the data table (see also comment in the blue annotation.
I'd appreciate some light shed on my problem. Kind regards
Thiemo