I'm using the "Catch Errors (Data Ports)" node and need the error message stored in the _error_reason variable. For this I use the "Variable to Table Row" node including the variable "FailingNodeMessage", which was available when I've set up the node. But when I execute the workflow I get the message that this variable does not exist.
"WARN Catch Errors (Data Ports) 2:41 Errors overwriting node settings with flow variables: Unknown variable" _error_reason ""
Has anyone experienced this situation?
Here is the workflow: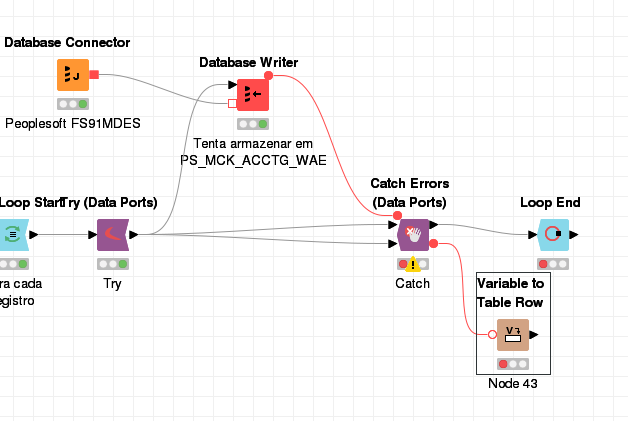 Note that "_error_reason" is available to be selected: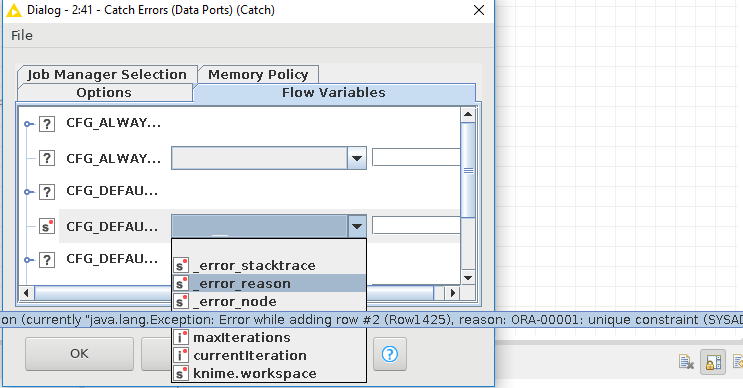 But after this option is selected, the variable fades out: