Hello,
I have this table: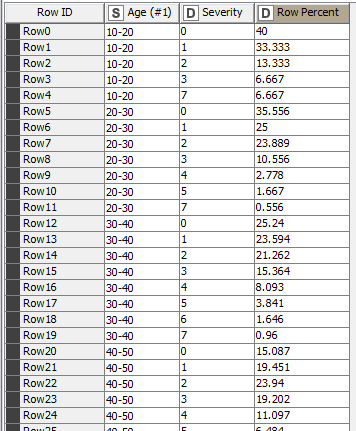 I want to display these values in a heatmap. For this I need them differently arranged.
I need the ages as RowIDs, the severities from 0-11 as columns and Row Percent as values. Like this:


But I can't find a node that can do that.
Thanks
Eric