Hello,
I am stuck at a seemingly simple task.
I have a series of measures taken at different times, I want to put next to each measure the name of the product that was measured. For that I have a second list of production schedule where I can extract the start and end dates of each production.
My approach was using a table to variable loop but the issue is that you can't have a time type variable (it is automatically converted to sring).
Any ideas?
I include the original data.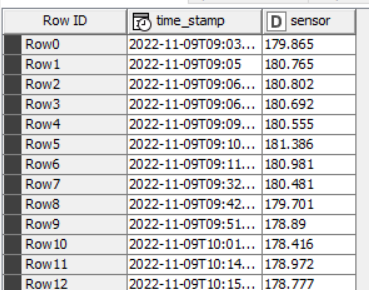 MEASURES.xlsx (208.1 KB)
PRODUCT_LIST.xlsx (9.0 KB)