Hello,
This is my first time using BIRT and can't I figure this out. I'm trying to color all cells with value = 0 blue.
I managed to do it for specific column and rows, that works great, but how do I do it for all columns?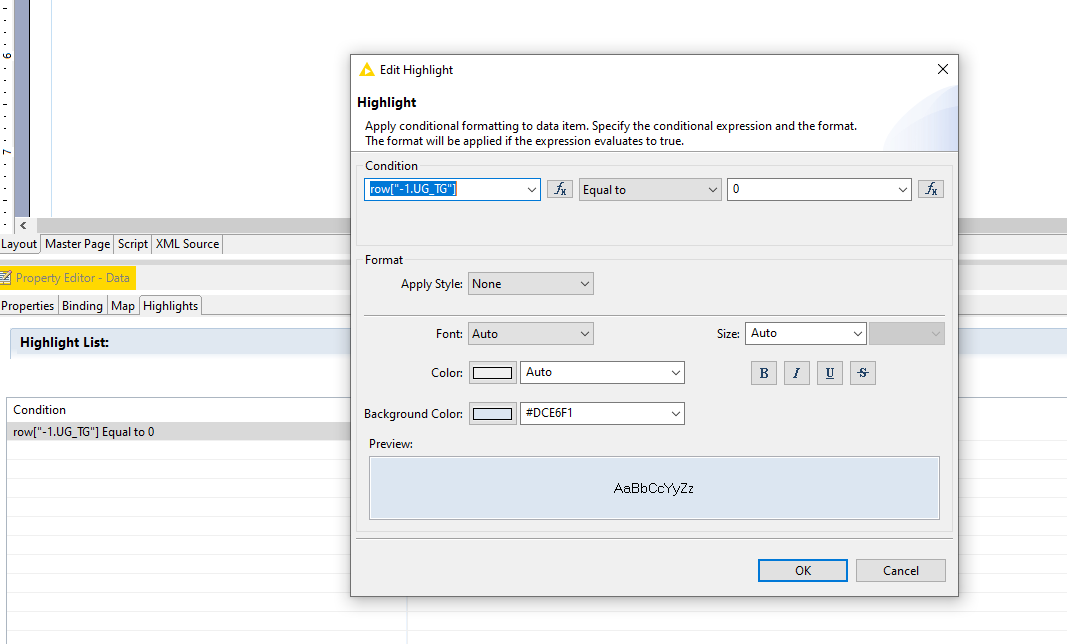 I was thinking, maybe regex in the condition? Sound kind of complicated.
Or a check if a column is a double? But how?
I found some similiar topics in the forum, but not quite an answer. Thanks in advance for a reply.