I want to splitter a cell, who has a string with chinese comma as delimiter. So I configured the cell splitter: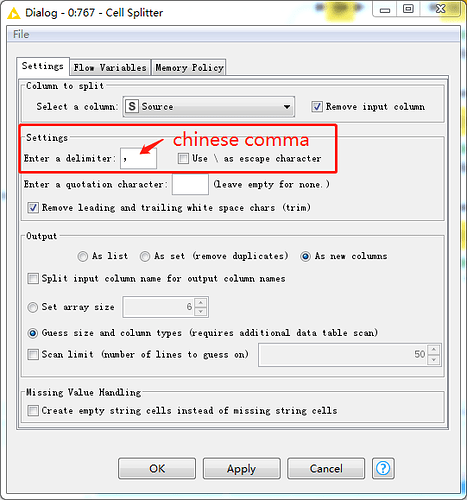 But this method is error:
> ERROR Cell Splitter        0:767      Execute failed: Add Delimiter: 
> The delimiter must begin with a plain ASCII character (ascii code < 127)

What can I do with this kind of problems? Thanks.